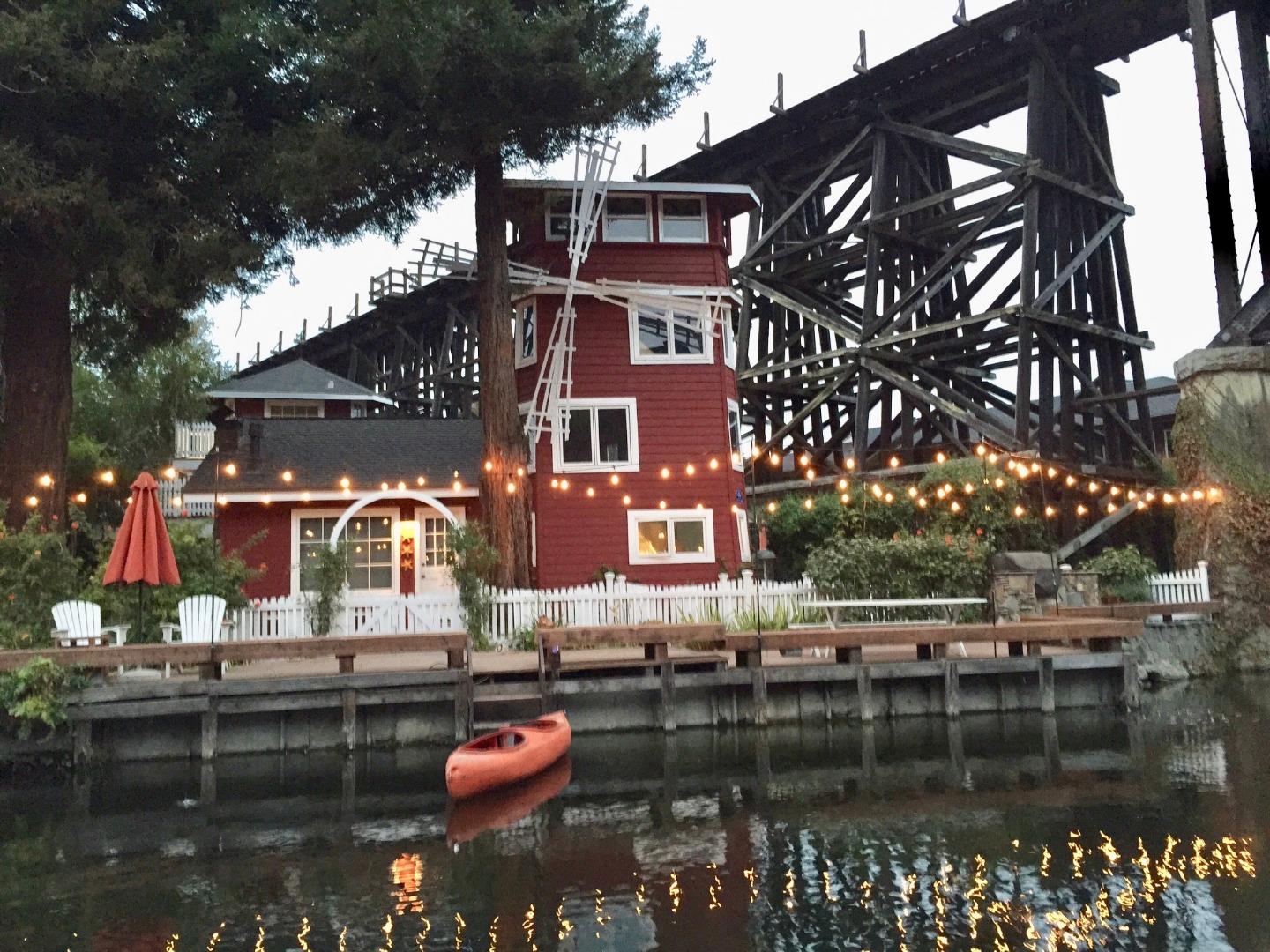 Eclectic, colorful, and amazing location! This extraordinary once-in-a-lifetime historic property is available for first time in 20 years with use as private residence, beach retreat, and/or vacation rental with very successful 5-star-rated track record.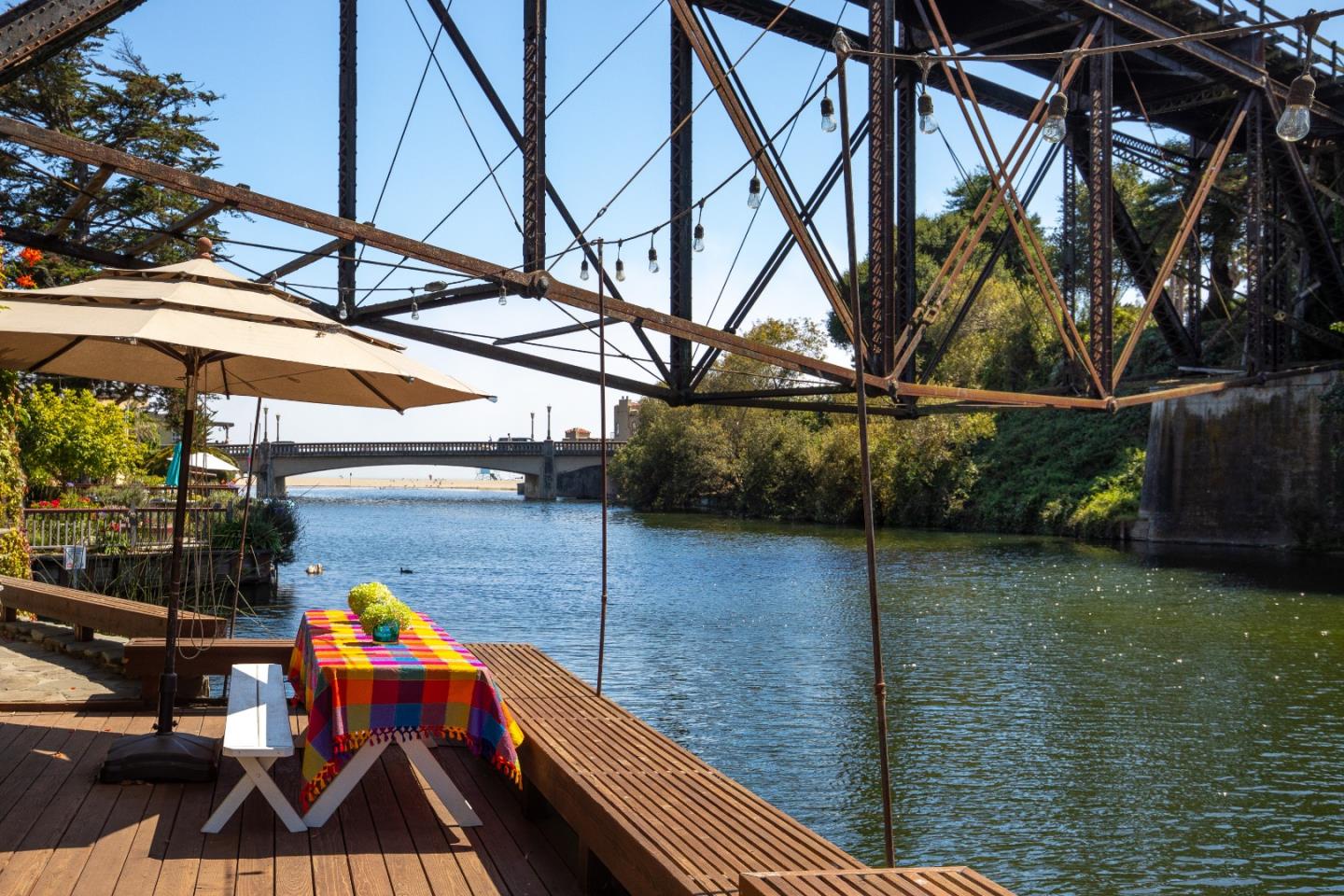 Known as the windmill and silo properties adjacent to the old railroad trestle, each building is independent with multiple sleeping venues, baths, chefs kitchen, and laundry. Combined, the two serve as one of the largest rental opportunities in Capitola with space for up to 13 guests. Sold turn-key, the property includes everything imaginable for beach community lifestyle along with outdoor amenities like large spa, putting green, creek-front deck & patio with fire pit and barbecue, plus enchanting gardens all around.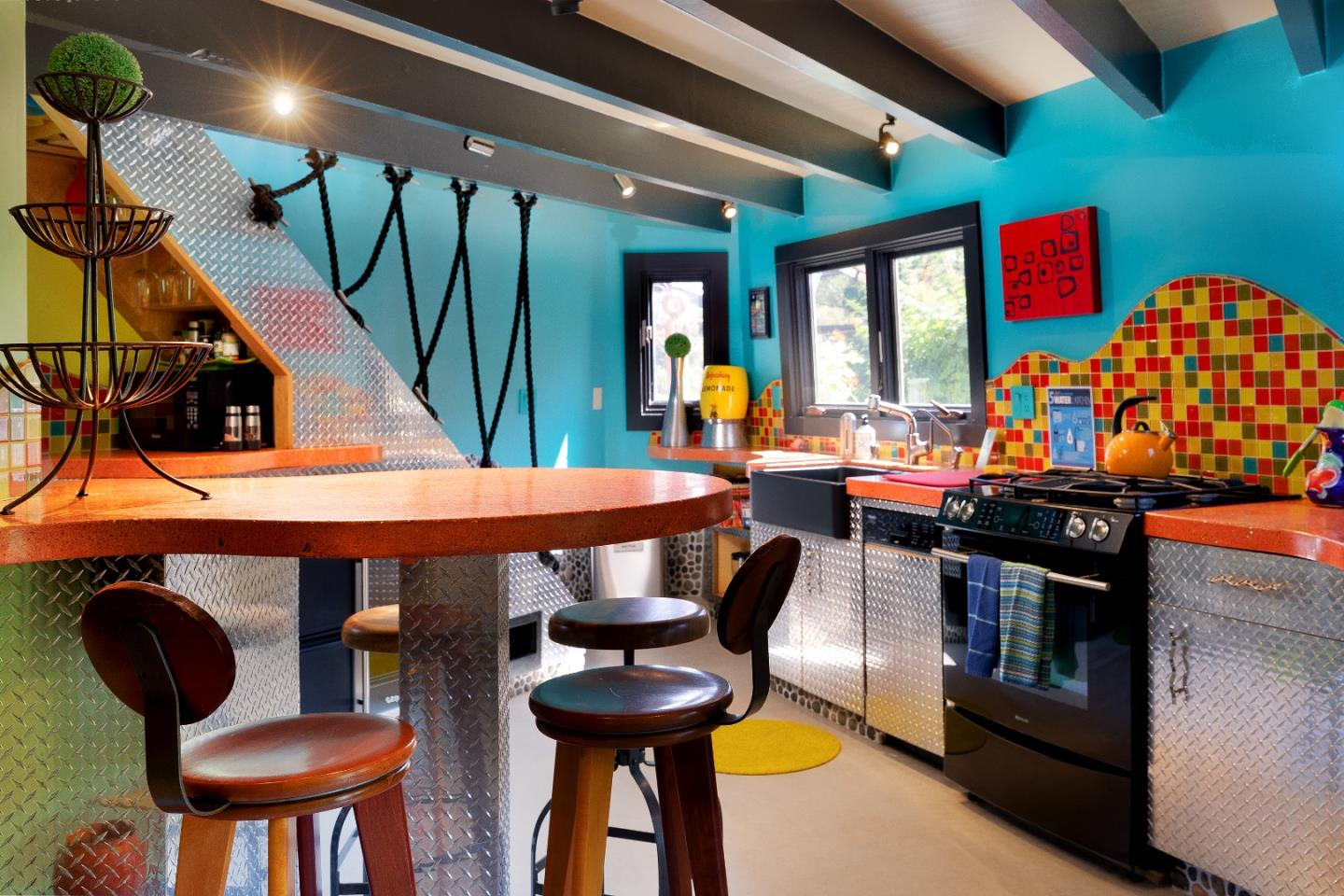 The interior design is exceptional, curated by local artisans with recycled materials & a color palette that is lively & fun.
The perfect place to escape the fast pace of Silicon Valley. Relax, unwind, and enjoy life at the beach!
Address: 397 & 399 Riverview Avenue, Capitola